Our Partnership with Tree-Nation
Tree-Nation is a non-profit organisation that allows companies, large or small, to plant trees all around the world and offset their CO2 emissions. We are delighted to partner with them to enable us to plant a tree for every order.
You can see all our vitual trees online and Tree-Nation take care of physically planting them on our behalf.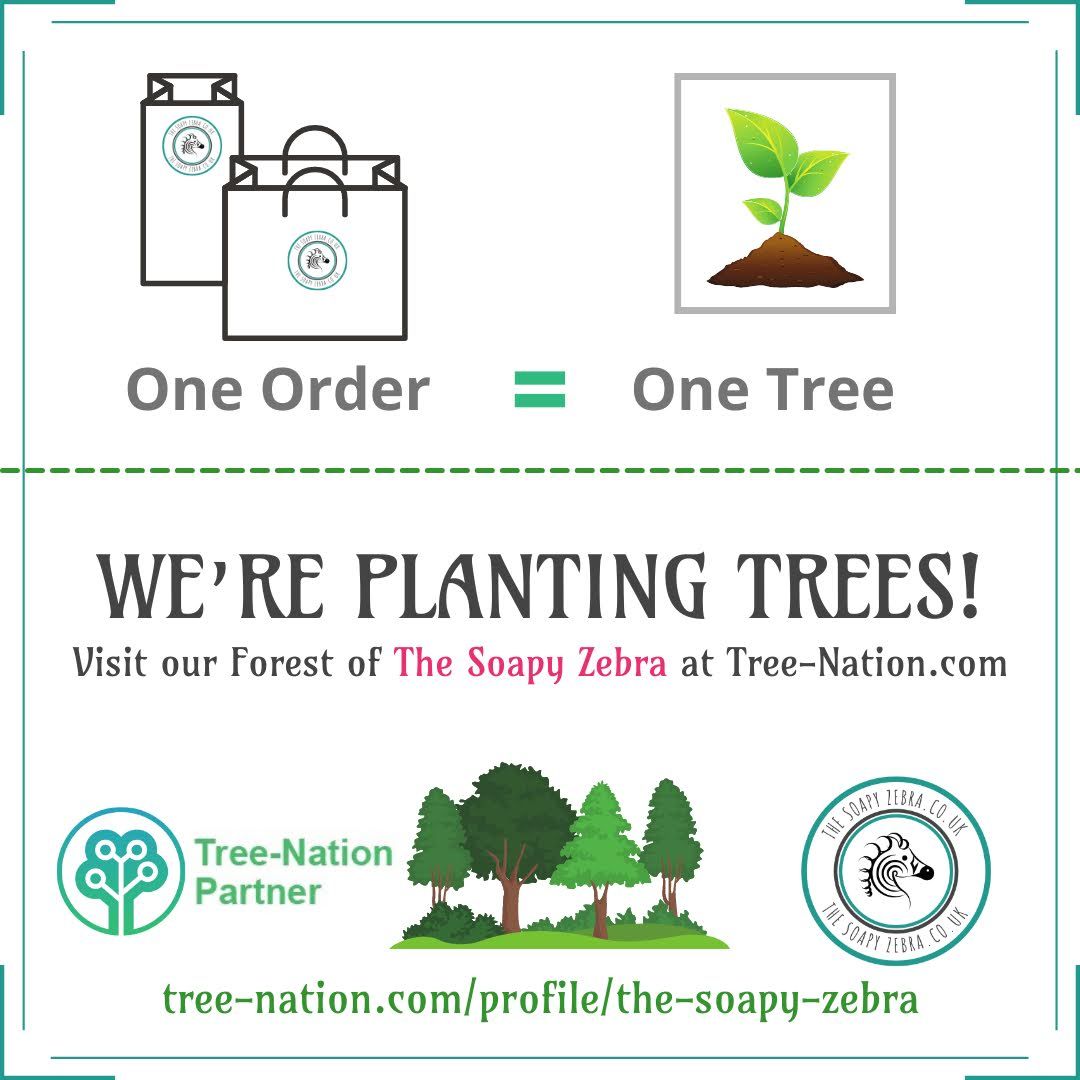 Tree-Nation was founded in 2006, and from one single project it quickly evolved into teams of planters around the world. In a nutshell, they invented the virtual tree and online forest concept and provide many tools in order to provide a technologoical solution to break the distance between remote projects and their sponsors.
They are recognised internationally and became an official partner of the UNEP in 2007. They help more than 4000 companies and over 200,000 users to plant more than 7 million trees in more than 30 reforestation projects on 6 continents!
The Soapy Zebra is starting as it means to go on! We are a small business but we have BIG, green, passionate ideas about how we want to do things. It matters to us that we source our raw ingredients as responsibly as we can, and that we choose to make a difference at every opportunity. We believe that small changes can, and do, make a big difference...